by Jim Lane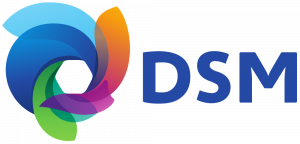 The Top Line. In the Netherlands, Royal DSM (Amsterdam: DSM.AS; US OTC:KDSKF; US ADR:RDSMY) reported a good H1 with organic sales growth in underlying business estimated at 10% and adjusted EBITDA growth of underlying business estimated at 7%, with sales of €4,794 million and adjusted EBITDA of €771 million.
The Big Highlights. Nutrition: an estimated 8% underlying organic sales growth and Adjusted EBITDA growth of underlying business estimated at 6%. Materials: 7% organic sales growth and Adjusted EBITDA growth of 5%. DSM also confirmed its full year outlook 2018, as provided at Q1 2018, and expects an Adjusted EBITDA growth towards 25% and a related higher ROCE growth
Feike Sijbesma, CEO/Chairman DSM Managing Board, commented: "Our ongoing focus on driving above market growth while pursuing efficiency initiatives and maintaining capital discipline, continues to drive our results. Following a strong start to the year, we are very pleased to report very good H1 results, with organic growth above market across all our businesses, and strong underlying Adjusted EBITDA growth despite significant foreign exchange headwinds. During the quarter, we also took another important step in monetizing our partnerships through announcing our exits from Fibrant and DSM Sinochem Pharmaceuticals. Our business conditions remain strong and we reiterate our full year 2018 outlook.
"We are convinced our recent strategy update will create enhanced organic sales growth and continued EBITDA momentum, as DSM evolves further towards a purpose-led, science-based company in Nutrition, Health and Sustainable Living. The step-up in our dividend for 2018, already reflected in the interim dividend, demonstrates our confidence in our future earnings growth."
Jim Lane is editor and publisher  of Biofuels Digest where this article was originally published. Biofuels Digest is the most widely read  Biofuels daily read by 14,000+ organizations. Subscribe here.