by Jim Lane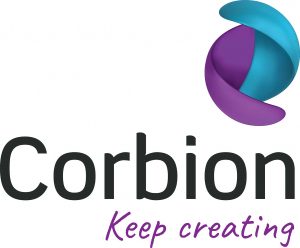 The Top Line. In the Netherlands, Corbion (CRBN.AS; CSNVY) reported H1 2018 sales of € 439.2 million, a decrease of 4.9% compared to H1 2017, entirely due to negative currency effects. Organic sales growth was 3.1%. EBITDA excluding one-off items in H1 2018 decreased by 19.0% to € 71.5 million due to negative currency effects and the inclusion of the Algae Ingredients business. Organic EBITDA excluding one-off items increased by 1.2% in H1 2018.
The Big Highlights. The acquisition of the Algae Ingredients business (TerraVia assets + SB Renewable Oils joint venture) has added an algae fermentation platform to Corbion. In H1 2018, the main focus areas for the algae platform were (1) to bring the SB Renewable Oils production facility and its products to Corbion standards and specifications. Corbion noted that the algae fermentation technology itself is performing as – and in some cases even better than – expected; (2) to restart the demo plant in Peoria (successfully completed in February); and (3) the relocation of the laboratories to a new location in San Francisco. In June Corbion acquired the remaining 49.9% interest in the SB Renewable Oils joint venture (Orindiúva, Brazil).
The second half of 2018 should see the start-up of the Total Corbion PLA joint venture plant in Thailand.
"I am happy to report that we have seen a continuation of improving organic sales growth rates in our Food business segment which returned to growth in Q2 after a challenging period," comments Tjerk de Ruiter, CEO. "In the first half year, Corbion performed within the sales growth rate target bandwidth of our Creating Sustainable Growth strategy. Margins in Ingredient Solutions remained at a healthy level of around 20%. As expected, our profitability in Innovation Platforms is adversely impacted by the inclusion of the newly acquired Algae Ingredients business which is in an early stage of development. We believe that this platform offers many exciting growth opportunities for Corbion, leveraging our expertise of running industrial scale organic acid operations".
Jim Lane is editor and publisher  of Biofuels Digest where this article was originally published. Biofuels Digest is the most widely read  Biofuels daily read by 14,000+ organizations. Subscribe here.