by Jim Lane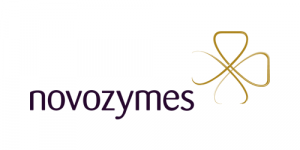 The Top Line. In Denmark, Novozymes (Copenhagen:NZYM-B; OTC:NVZMY) reported 4% organic sales growth for the first half and a 5 percent jump in Q2 with bioenergy reporting a 14% jump. Overall, net profit grew 5% and the company affirmed its 2018 guidance. Sales dipped to DKK 7,018m from DKK 7,278m, and EBITDA was flat at DKK 2,464m, although we primarily attribute that to currency shifts.
The Big Highlights. Growth in Food & Beverages and Agriculture & Feed; Bioenergy particularly strong. Good ramp-up of recent product launches. +7% organic sales growth in emerging markets; Freshness & hygiene platform in Household Care developing according to plan with first commercial product available in stores in the Philippines.
Peder Holk Nielsen, President & CEO of Novozymes: "Overall, I'm satisfied with our performance in the first half year. Bioenergy performed very well, whereas Household Care was softer than expected. Our innovation pipeline is solid, and a stronger commercial and emerging market focus is paying off. We're launching a new, exciting product for animal health, and both our freshness & hygiene platform for laundry and the new corn inoculant are making good progress. And while uncertainty around global trade and agricultural markets persists, we remain committed to our 2018 guidance."
Jim Lane is editor and publisher  of Biofuels Digest where this article was originally published. Biofuels Digest is the most widely read  Biofuels daily read by 14,000+ organizations. Subscribe here.