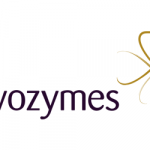 by Jim Lane The Top Line. In Denmark, Novozymes (Copenhagen:NZYM-B; OTC:NVZMY) reported 4% organic sales growth for the first half and a 5 percent jump in Q2 with bioenergy reporting a 14% jump. Overall, net profit grew 5% and the company affirmed its 2018 guidance. Sales dipped to DKK 7,018m from DKK 7,278m, and EBITDA was flat at DKK 2,464m, although we primarily attribute that to currency shifts. The Big Highlights. Growth in Food & Beverages and Agriculture & Feed; Bioenergy particularly strong. Good ramp-up of recent product launches. +7% organic sales growth in emerging markets; Freshness & hygiene platform in Household Care developing according to...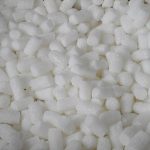 Biochemicals stocks are publicly traded companies whose business involves using plant or animal based feedstocks (biomass) to create new chemicals or substitutes of existing petrochemicals, plastics, or other fossil fuel derived substances other than fuels. Amyris (AMRS) BioAmber (BIOA) Bion Environmental Technologies (BNET) Codexis (CDXS) Corbion (CRBN.AS; CSNVY) Eastman Chemical Company (EMN) Global Bioenergies (ALGBE: EURONEXT) Novozymes (Copenhagen:NZYM-B; OTC:NVZMY) Royal DSM (DSM.AS; KDSKF; RDSMY) SECOS Group (SES.AX) If you know of any biochemicals stock that is not listed here and should be, please let us know by leaving a comment. Also for stocks in the list that you think should be removed.
Novozymes (Copenhagen:NZYM-B; OTC:NVZMY) moved into yeast this week with a new organism, Innova Drive. It's saccharomyces cerevisae — the workhouse yeast that has been powering wine fermentation since the days of Noah and the Ark. But here's a new strain engineered to cut fermentation times up to two hours, and yield boosts of up to two percent. A 2% yield increase and a 5% faster rate of production — let's illustrate it — would mean something like 7.1 million gallons per year of more ethanol from the same standard 100 million gallon nameplate plant. Retailing at up to $10 million dollars, per year (yes,...