by Jim Lane
In California comes the news that synthetic biology leader Amyris (AMRS) is stepping out to help fight COVID-19. Amyris may be more well known for its sustainable ingredients for the Health & Wellness, Clean Beauty and Flavors & Fragrances markets, but as you all know, things have changed a lot over the last few months and Amyris is now launching a hand sanitizer to help address the high demand triggered by COVID-19. Additionally, the company has completed initial testing of a leading vaccine adjuvant.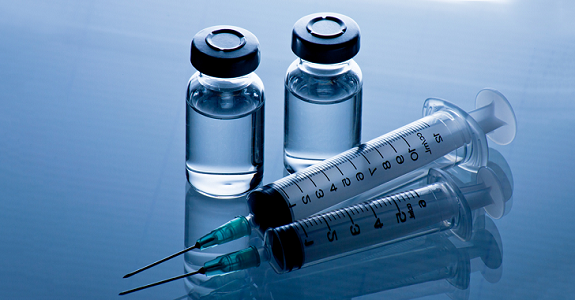 Amyris is leveraging its existing capabilities to fast track the availability of a safe and clean No Compromise Pipette Baby branded hand sanitizer that can be used by everyone. This product is focused on high performance cleaning while being healthy for your hands. Consistent with its core values, Amyris will not price its hand sanitizer at a premium, and plans to donate part of the supply to front-line health staffers and medical personnel.
In partnership with the Infectious Diseases Research Institute (IDRI), Amyris has completed initial testing of its fermentation-derived squalene as a vaccine adjuvant. The company is in active discussion with a leader in the pharmaceutical industry to target broad application of Amyris squalene in flu and potential COVID-19 vaccines.
Reactions from the stakeholders
John Melo, President and CEO of Amyris, commented: "We are committed to No Compromise products, formulations and ingredients. Our hand sanitizer is a great example of swiftly applying our market-leading squalane moisturizer to an immediate need. We expect to produce an estimated 30,000 units in the first weeks and to expand production quickly. First shipments are expected as early as next week. The product will be available to the public on PipetteBaby.com."
Continued Melo, "Building on our historical success with an antimalarial treatment, we are currently reviewing several of our fermentation-based molecules for potential efficacy in the treatment of COVID-19. We are quickly moving several of these into testing. In addition, we are currently ahead of expectations for our product shipments this quarter. During these unprecedented times, we are working hard at Amyris to keep our people safe and healthy while continuing to support the needs of consumers and making the world healthier."
Bottom Line
Amyris isn't the only one in the bioeconomy to jump in and change course to help the world fight against COVID-19. If you've not heard, NuGenTec is looking for Distillers to help supply Ethanol for Hand Sanitizers in California and said they have two automated bottling lines waiting for ethanol to produce 8oz and 16oz gel type hand sanitizers. And as we reported earlier this week as well, Aemetis is one of those companies jumping into the hand sanitizer market, even as transport fuel demand falls off, driving fuel ethanol prices into an all-time low range of around $0.70 per gallon.  Aemetis (AMTX) said its 65 million gallon per year ethanol plant near Modesto, California has begun shipments of 200 proof alcohol for use in the production of hand sanitizer. There are many others doing this out there too, and that gives us hope that the bioeconomy will do what it takes to survive challenging times while also being a proponent for good.
Jim Lane is editor and publisher  of Biofuels Digest where this article was originally published. Biofuels Digest is the most widely read  Biofuels daily read by 14,000+ organizations. Subscribe here.