Battery stocks are publicly traded companies whose business involves the manufacture of batteries, battery components, or battery management systems used to store electricity through electrochemical means.
This list was last updated on 3/21/2022.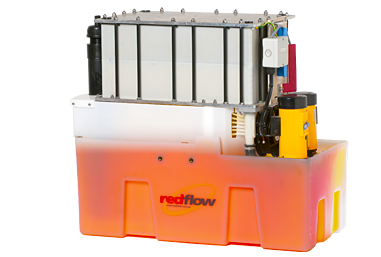 Advanced Battery Technologies Inc (ABAT)
Albermarle Corp (ALB)
Aspen Aerogels, Inc. (ASPN)
Axion Power International (AXPW)
BioSolar, Inc. (BSRC)
BYD Company, Ltd. (BYDDY)
China BAK Battery (CBAK)
Contemporary Amperex Technology Co., Limited (300750.SZ)
Eguana Technologies Inc. (EGT.V)
Electrovaya, Inc. (EFL.TO)
EnerSys (ENS)
Eos Energy Enterprises, Inc. (EOSE)
ESS Inc. (GWH)
Fluence Energy, Inc. (FLNC)
Flux Power Holdings, Inc (FLUX)
Global X Lithium ETF (LIT)
Highpower International (HPJ)
Invinity Energy Systems (IES.L, IVVGF)
Johnson Controls (JCI)
Li-Cycle Holdings Corp. (LICY)
Lithium Technology Corporation (LTHUQ)
Livent Corporation (LTHM)
mPhase Technologies (XDSL)
Microvast Holdings, Inc. (MVST)
Nano One Materials Corp. (NNO.V)
NGK Insulators Ltd. (NGKIF, 5333.T)
OM Group (OMG)
Powin Energy Corp. (PWON)
QuantumScape (NYSE: QS)
Redflow Limited (RFX.AX)
Saft Group (SGPEF)
Ultralife Batteries Inc (ULBI)
Umicore S.A. (UMI.BR, UMICY, UMICF)
Vendum Batteries, Inc. (VNDB)
Zinc8 Energy Solutions (ZAIR.CN, MGXRF)
If you know of any battery stock that is not listed here and should be, please let us know by leaving a comment. Also for stocks in the list that you think should be removed.