Electricity storage stocks are publicly traded companies whose business involves the storage of electricity.  They include battery stocks and hydrogen stocks (see links), while companies involved in other storage technologies such as pumped hydro energy storage, Compressed Air Energy Storage, capacitors, flywheels, and thermal storage are listed here. Dais Analytic Corp. (DLYT) Dresser-Rand Group (DRC) Graftech International (GTI) Highpower International (HPJ) Kemet Corp. (KEM) Maxwell Technologies Inc (MXWL) If you know of any energy storage stock that is not listed here and should be, please let us know by leaving a comment. Also for stocks in the list that you think should be removed.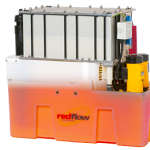 Battery stocks are publicly traded companies whose business involves the manufacture of batteries, battery components, or battery management systems used to store electricity through electrochemical means. This list was last updated on 12/30/2019. Advanced Battery Technologies Inc (ABAT) Albermarle Corp (ALB) Axion Power International (AXPW) BioSolar, Inc. (BSRC) BYD Company, Ltd. (BYDDY) China BAK Battery (CBAK) Contemporary Amperex Technology Co., Limited (300750.SZ) Eguana Technologies Inc. (EGT.V) Electrovaya, Inc. (EFL.TO) EnerSys (ENS) EnSync, Inc. (ESNC) Flux Power Holdings, Inc (FLUX) Global X Lithium ETF (LIT) Highpower International (HPJ) Johnson Controls (JCI) Lithium Technology Corporation (LTHUQ) Livent Corporation (LTHM) mPhase Technologies (XDSL) Nano One Materials Corp. (NNO.V) NGK Insulators Ltd. (NGKIF, 5333.T) OM Group (OMG) Powin Energy Corp. (PWON) Redflow Limited (RFX.AX) Saft Group (SGPEF) Ultralife Batteries...
by Debra Fiakas CFA Near the end of February 2014, Highpower International (HPJ: Nasdaq) announced its first order for large-format lithium ion batteries to use in electric vehicles. Its customer, Huizhou Yipeng Energy Technology will be integrating the batteries into buses destined for the sales outlets of China-based manufacturers. The boost in sales for Highpower is likely to be meaningful. Management estimates each bus will use as many as 288 of the company's 20-ampere-hour battery. Guidance for annual sales from Huizhou Yipeng alone is in a range of $4 million to $5 million. In the most...