Tag: 300750.SZ – Contemporary Amperex Technology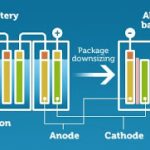 by Debra Fiakas, CFA Greater energy density or the amount of energy stored is the mission of every battery developer.  The higher the energy density, the longer a battery can serve its owner.  Scientists have been adjusting circulating chemistry, cloaking electrodes in exotic metals, and otherwise tinkering with conventional battery designs.  Debate even spills over into the raw material supply chain as it has recently over the use of expensive and sometimes difficult to source cobalt as an additive to lithium ion battery designs.   Others are trying to tame silicon for use in battery anodes. Perhaps the most daring developers have abandoned conventional battery design...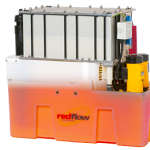 Battery stocks are publicly traded companies whose business involves the manufacture of batteries, battery components, or battery management systems used to store electricity through electrochemical means. This list was last updated on 12/30/2019. Advanced Battery Technologies Inc (ABAT) Albermarle Corp (ALB) Axion Power International (AXPW) BioSolar, Inc. (BSRC) BYD Company, Ltd. (BYDDY) China BAK Battery (CBAK) Contemporary Amperex Technology Co., Limited (300750.SZ) Eguana Technologies Inc. (EGT.V) Electrovaya, Inc. (EFL.TO) EnerSys (ENS) EnSync, Inc. (ESNC) Flux Power Holdings, Inc (FLUX) Global X Lithium ETF (LIT) Highpower International (HPJ) Johnson Controls (JCI) Lithium Technology Corporation (LTHUQ) Livent Corporation (LTHM) mPhase Technologies (XDSL) Nano One Materials Corp. (NNO.V) NGK Insulators Ltd. (NGKIF, 5333.T) OM Group (OMG) Powin Energy Corp. (PWON) Redflow Limited (RFX.AX) Saft Group (SGPEF) Ultralife Batteries...