Tag: UMI.BR – Umicore (Brussels)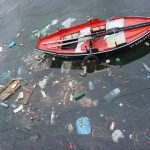 Pollution control stocks are publicly traded companies whose business involves technologies for removing or reducing the emissions of harmful pollutants, contaminants, and/or waste from human activity, or removing these pollutants from the environment or water. Advanced Emissions Solutions, Inc. (ADES) Advanced Disposal Services (ADSW) Babcock & Wilcox Enterprises, Inc. (BW) Bion Environmental Technologies (BNET) Biorem Inc. (BRM.V, BIRMF) Casella Waste Systems (CWST) CECO Environmental Corp. (CECE) CDTi Advanced Materials, Inc. (CDTI) Clearsign Combustion Corp. (CLIR) CO2 Solutions, Inc. (CST.V, COSLF) Donaldson Company, Inc. (DCI) Ecolab, Inc. (ECL) EcoSphere Technologies, Inc. (ESPH) Euro Tech Holdings (CLWT) Fuel Tech (FTEK) iPath Global Carbon ETN (GRN) Pacific Green Technologies Inc. (PGTK) Republic Services, Inc. (RSG) Tetra Tech, Inc. (TTEK) Trading Emissions PLC...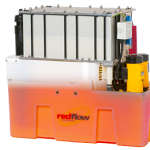 Battery stocks are publicly traded companies whose business involves the manufacture of batteries, battery components, or battery management systems used to store electricity through electrochemical means. This list was last updated on 12/30/2019. Advanced Battery Technologies Inc (ABAT) Albermarle Corp (ALB) Axion Power International (AXPW) BioSolar, Inc. (BSRC) BYD Company, Ltd. (BYDDY) China BAK Battery (CBAK) Contemporary Amperex Technology Co., Limited (300750.SZ) Eguana Technologies Inc. (EGT.V) Electrovaya, Inc. (EFL.TO) EnerSys (ENS) EnSync, Inc. (ESNC) Flux Power Holdings, Inc (FLUX) Global X Lithium ETF (LIT) Highpower International (HPJ) Johnson Controls (JCI) Lithium Technology Corporation (LTHUQ) Livent Corporation (LTHM) mPhase Technologies (XDSL) Nano One Materials Corp. (NNO.V) NGK Insulators Ltd. (NGKIF, 5333.T) OM Group (OMG) Powin Energy Corp. (PWON) Redflow Limited (RFX.AX) Saft Group (SGPEF) Ultralife Batteries...