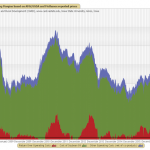 by Jim Lane In Iowa, white smoke has emerged from the Renewable Energy Group (REGI) conclave: Tesoro EVP and former Sapphire Energy CEO C.J. Warner has been named chief exec of Renewable Energy Group, at a pivotal moment for biodiesel in Washington and around the world and amidst a boom for renewable diesel like the world has never seen. REG has been making good progress with Wall Street under interim CEO Randy Howard and its share price has been on the rise, and the plants have been humming along nicely churning out hundreds of millions of gallons of biodiesel and the liquid gold...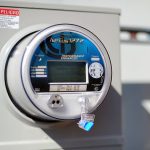 Smart grid stocks are publicly traded companies that use or enable information technology to operate the electric grid more efficiently.  They are also included in the list of electric grid stocks. Advanced Energy Industries (AEIS) AMSC (AMSC) Arrow Electronics (ARW) Digi International (DGII) Echelon Corporation (ELON) EnSync, Inc. (ESNC) ESCO Technologies, Inc. (ESE) Itron (ITRI) Landis+Gyr Group AG (LAND.SW) Schneider Electric (SU.PA, SBGSF, SBGSY) SMA Solar Technology (S92.DE) SolarEdge (SEDG) Superconducting Technologies, Inc. (SCON) If you know of any smart grid stock that is not listed here and should be, please let us know by leaving a comment. Also for stocks in the list that you think should be removed.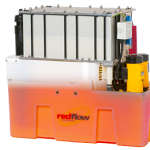 Battery stocks are publicly traded companies whose business involves the manufacture of batteries, battery components, or battery management systems used to store electricity through electrochemical means. This list was last updated on 12/30/2019. Advanced Battery Technologies Inc (ABAT) Albermarle Corp (ALB) Axion Power International (AXPW) BioSolar, Inc. (BSRC) BYD Company, Ltd. (BYDDY) China BAK Battery (CBAK) Contemporary Amperex Technology Co., Limited (300750.SZ) Eguana Technologies Inc. (EGT.V) Electrovaya, Inc. (EFL.TO) EnerSys (ENS) EnSync, Inc. (ESNC) Flux Power Holdings, Inc (FLUX) Global X Lithium ETF (LIT) Highpower International (HPJ) Johnson Controls (JCI) Lithium Technology Corporation (LTHUQ) Livent Corporation (LTHM) mPhase Technologies (XDSL) Nano One Materials Corp. (NNO.V) NGK Insulators Ltd. (NGKIF, 5333.T) OM Group (OMG) Powin Energy Corp. (PWON) Redflow Limited (RFX.AX) Saft Group (SGPEF) Ultralife Batteries...