The post "Integrated Graphene Producers" featured several graphene producers with novel business models that marry captive graphite sources to the technology and knowhow to produce graphene.  These are not the only graphite producers.  Although not as elegant as graphene with its svelte single-atom profile, the market for graphite has its appeal as well. Graphite has been a staple in steel industry crucibles, foundry molds and automobile brake linings.  These days graphite has moved into another even more important place in cars  –  lithium ion batteries that make electric vehicles viable as replacements for gas guzzling cars and trucks.
Spherical graphite is especially desirable because the graphite anodes hold up well against the lithium electrolyte in repeated charge and discharge cycles.  Both coated and coated spherical graphite has experienced a surge in demand.
In 2017, the lithium ion battery market consumed 105,000 metric tons of graphite  –  60,000 natural coated spherical purified graphite and 45,000 synthetic graphite.  Investors can expect these numbers to climb dramatically to keep up with the battery market.  MarketResearch, an industry research firm, estimates the lithium ion battery market will grow by 16.5% annually through 2024.  Those big numbers have quite a few miners reaching for picks and axes.  How many will gain a foothold in this big, fast growing graphite market?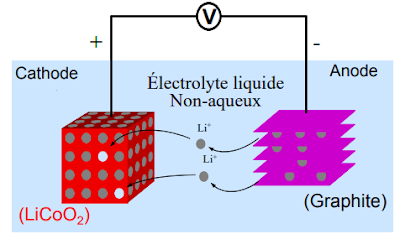 The fifteen natural graphite resource developers listed below all have one thing in common  –  no revenue.  Even with the best of graphite resources under their control, management has considerable work ahead to bring the resource to market.  The reality of mineral resource exploitation is marked by high capital costs and pinched operating margins.  Several of the graphite developers have made plans to integrate forward into the hottest segment of the market  –  battery-grade graphite.  According to Industrial Minerals, spherical graphite suitable for lithium ion battery anodes is priced in a range of $2,700 to $2,800 per metric ton in China where many battery manufacturers are located.  This compares quite well to the range of about $655 to $790 per metric ton for flake graphite concentrate.
SELECTED GRAPHITE DEVELOPERS
Company Name
SYM
Price
Mkt Cap
Revenue
American Graphite Tech.
AGIN:  OTCBB
$0.004
$365K
-0-
Eagle Graphite, Inc.
EGA:  TSX-V
$0.067
$2.6M
-0-
Focus Graphite, Inc.
FMS:  TSX-V
$0.26
$9.8M
-0-
Graphite One, Inc.
GPH:  TXS-V
$0.28
$9.4M
-0-
Kibaran Resources Ltd.
KNL:  ASX
$0.09
$25.2M
-0-
Leading Edge Materials Corp.
LEM:  TSX-V
$0.04
$6.8M
-0-
Lomiko Metals, Inc.
LMR:  TSX-V
$0.041
$3.1M
-0-
Mason Graphite
LLG:  TSX-V
$0.29
$39.8M
-0-
National Graphite Corp.
NGRC:  Nsdq
$0.044
$6.8M
-0-
NextSource Materials, Inc.
NEXT:  TSX
$0.075
$38.0M
-0-
Northern Graphite Corp.
NGC:  TSX-V
$0.12
$7.8M
-0-
Nouveau Monde Ltd.
NOU:  TSX-V
$0.18
$31.4M
-0-
NovoCarbon (Great Lakes)
GLK:  TSX-V
$0.025
$3.3M
-0-
Strike Resources Ltd.
SRK:  ASX
$0.061
$8.9M
-0-
Valerra Resource Corp.
VQA:  TSX-V
$0.02
$1.5M
-0-
Westwater Resources, Inc.
WWR:  Nasdaq
$0.18
$13.7M
-0-
US Dollars
The next three posts will look at individual stocks from this list.
For those investors who have more of an appetite for revenue and profits, there are a number of graphite producers that have already reached the market.  The next post features these successes and explores valuation for graphite production.
Neither the author of the Small Cap Strategist web log, Crystal Equity Research nor its affiliates have a beneficial interest in the companies mentioned herein. Crystal Equity Research has a Speculative Buy rating on the shares of Westwater Resources, Inc. (WWR:  Nasdaq) through its CER Reports series.
This article was first published on the Small Cap Strategist weblog on 4/12/19 as part of the post "Graphite Developers Eye Large Growing Market."