by Debra Fiakas, CFA
Depending upon how you string the words together, it is possible to make Latin America sound like the world's water fountain or the location of a putrid pond out of which hapless citizens ladle their drinking water.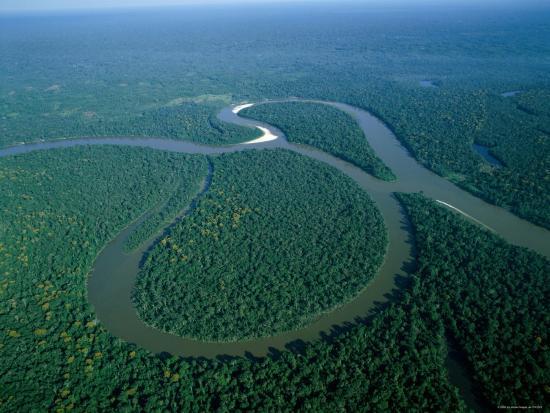 Try these lofty words.
Four the world's largest rivers and four of the world's largest freshwater lakes can be found in the Latin America region with a run-off area encompassing 5,470 cubic miles.  The rainwater and snowmelt running into these water bodies represents 20% of the world's run-off.  By itself Brazil is home to 20% of the water resources of the entire world.
Here is a more realistic string of words on water.
Desertification, pollution and poor infrastructure thwart access to a decent glass of water for most Latinos.  One third of Latin American water is polluted due to lack of sewage treatment.  Fresh, unspoiled water is not evenly available around the region.  The United Nations reports that in 2017, nearly all Argentineans and Chileans were served by clean water systems, but only 43% of Mexicans have access to safe drinking water.  In the Caribbean the numbers are even more stark.  In the Dominican Republic only 24% of the rural population has access to taps with clean water.  In DRC cities piped water access is near 95%, but Dominicans pay dearly for every drop.  Virtually no one in Haiti is connected to a clean water system.  The rest are reliant on rain water.
Much of the water supply in Latin America comes from municipal systems or specialized public utilities.  As a consequence about 90% of urban water supply in Latin America is provided by publicly owned entities.  Nonetheless, some of the largest commercial water companies in the world have taken an interest in Latin America.  A stake in one would be a good hedge against either set of prose on Latin American water supply.
France's Suez SA (SEV:  PA, SZEVY:  OTC/PK) is a global provider of water and wastewater management.  Its portfolio of water management contracts in Latin America has grown to 7% of the company's global revenue.  A water distribution contract in Santo Domingo signed in 2018, brought Suez to Ecuador for the first time and extended the company's Latin footprint to a total of ten countries.  Suez signed on to reduce leaks in the Santo Domingo municipal water system and ensure 24/7 water availability.    Suez is also serves commercial customers with water treatment and desalination systems.  In the year 2018 alone the company signed nine new contracts for water optimization and conservation with commercial customers in the agri-food sector in Brazil, Mexico and Costa Rica.
In 2018, Suez realized Euro 335 million in net income on Euro 17 billion.  For its efforts Suez shares are valued at 17.9 times trailing earnings.  If that seems cheap, think again.  The price-earnings to growth rate ratio is well above one at 1.41, leaving an investor paying dearly for Suez's growth.
If Suez is not to an investors liking, there is her French sister, Veolia Environment, SA (VIE:  Paris, VEOEF:  OTC/PA).  Veolia acquired Proactiva Medio Ambiente, which operates in eight locations in three Latin American countries.  The water management company serves over 42 million customers with a mix of water distribution and waste management systems it operates for national and municipal agencies.
Veolia shares give an investor a stake in a significantly larger operation with diverse portfolio of water and waste water management contracts around the world.  In the twelve months ending September 2019, Veolia reported Euro 27 billion, on which the company earned Euro 457 million in net income.  Veolia shares trade at 31.8 times these earnings.  The pricey multiple is a little easier to swallow with the company's 4.0% forward annual dividend yield.
Neither the author of the Small Cap Strategist web log, Crystal Equity Research nor its affiliates have a beneficial interest in the companies mentioned herein.
This article was first published on the Small Cap Strategist weblog on 12/13/19.