ZEN Graphene Solutions (ZEN:  TSX-V) recently teamed up with the University of Manchester, seat of the two Nobel Prize-winning scientists who are credited with isolating graphene.  ZEN management hopes to work with Manchester on commercialization of graphene for a variety of applications, including concrete, composites, membranes, and sensors.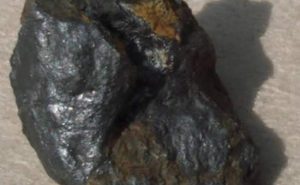 ZEN's Albany graphite project is located in southeastern Ontario.  In March 2019, the company completed tests on a production process to purify graphite concentrate from its mine.  The purified graphite was near 99.8% carbon per gram and will be used as a precursor material for ZEN's graphene.   The company plans to use a chemical exfoliation process to convert its highly crystalline graphite into graphene material. ZEN's goal is to have a graphen pilot-scale production facility up and running before the end of 2019 and be able to offer graphene samples to customers in 2020.
ZEN's ambitious goals will be at least partially supported by a cash kitty that was CA$2.8 million at the end of December 2018.  The company has been using about CA$85,000 in cash per month to support operations. Investors can likely expect this figure to increase over the next year as management moves on plans for a pilot plant and accelerates business development activities.
A list of integrated graphene producers can be found here.
Neither the author of the Small Cap Strategist web log, Crystal Equity Research nor its affiliates have a beneficial interest in the companies mentioned herein.
This article was first published on the Small Cap Strategist weblog on 4/9/19 as part of the post "Integrated Graphene Producers."