Captain Marvel will arrive in a plant-based box if toy manufacturer Hasbro, Inc. (HAS: NYSE)carries out its plans.  A year ago the toy maker pledged to use plant-based PET (polythylene terephthalate) or BioPET for at least 30% of the blister packs and plastic windows used to ship and display everyone's favorite super heroes. This is not the first of Hasbro's attempts at more responsible packaging.  By 2015, the company was using recycled and sustainably sourced paper for 90% of its packaging and in-box content.  Additionally, by 2016, Hasbro had already begun using recycled PET, eliminating the use of additional fossil fuels and removing plastic waste from the environment.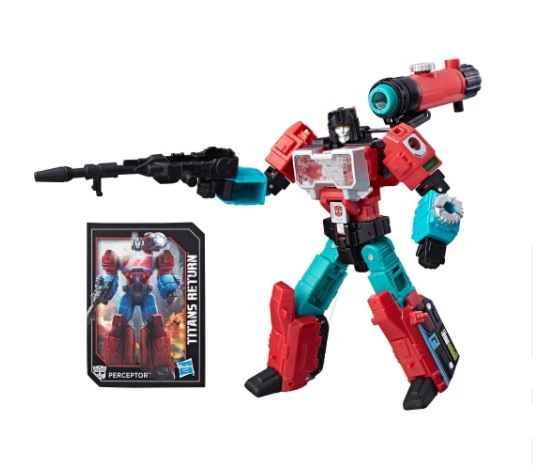 Hasbro has taken a number of other actions to reduce packaging waste. Interestingly, most in the list below is just a matter of good sense and smart planning.
Eliminate tissue paper in shipping cartons
Single-walled shipping cartons instead of double-walled
Eliminate wire ties for toy stability during shipping and display
Replace non-recyclable PVC packaging with fully recyclable PET packaging
Source recyclable paper for packaging and in-box content from sustainable sources
These efforts and others have earned good marks for Hasbro.  Newsweek ranked Hasbro as number 3 out of 500 publicly traded companies for environmental performance.  The company was ranked number 1 out of 100 on CR Magazine's Best Corporate Citizens list.
Environmental action has not stopped Hasbro from delivering strong financial performance.  In the most recently reported twelve months the company earned a 7.2% operating margin and converted 14.1% of every sales dollar to operating cash flow.  A naturally-cash generative business model helps maintain an attractive dividend and the stock is currently price with a forward dividend yield of 3.0%.  Investors will have to pay 17.3 times earnings expected in 2019 to get a share of Hasbro, which compares well to the current S&P 500 Index forward price-earnings ratio of 17.5 times. While HAS may be fairly priced, investors cannot regard the stock as an environmental gem.
Neither the author of the Small Cap Strategist web log, Crystal Equity Research nor its affiliates have a beneficial interest in the companies mentioned herein.
This article was first published on the Small Cap Strategist weblog on 2/15/19 as part of "Packaging Waste Solutions Downstream."