Specialty retailers are also joining the packaging revolution.  REN Clean Skincare is a good example of a retailer that is making environmentally-friendly packaging part of its offering.  The company kicked off the campaign with a splashing Earth Day celebration featuring its new partner, the Surfrider Foundation.  The campaign was aimed at making REN customers aware of the need to conserve water and keep beaches clean and plastic-free.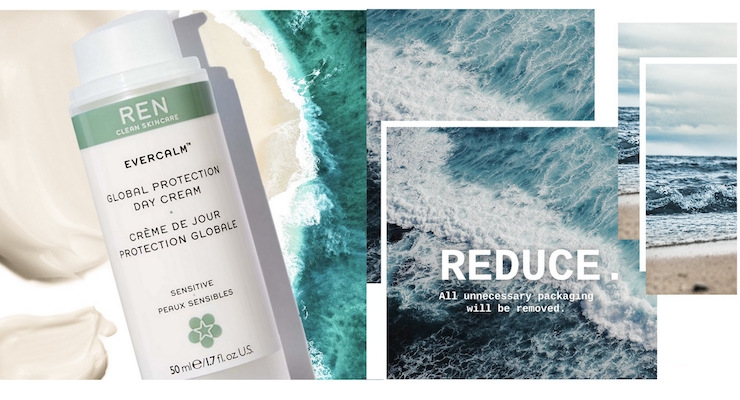 The company is selling some of its skincare products in bottles made from plastic reclaimed from the ocean.  The bottle is part of REN's Clean to Planet initiative to become a 100% zero waste company by 2021.  The bottle is made by TerraCycle, a recycling based in New Jersey.  TerraCycle specializes in materials that are hard to recycle.  The company claims to have collected over 300,000 pounds of beach plastic in cooperation with collection partners.
The recycled plastic bottles get quite a bit of attention.  However, REN is doing far more that is less noticeable.  The company is cutting down on paper waste by eliminating card board boxes for some products.  REN is also removing double labels, relying on a new single-layer label to display legal requirements and product instructions.
REN Skincare was acquired by Unilever N.V. (UN:  NYSE) in 2015.   The unit is estimated to contribute $9 million in annual sales.  In the greater scheme of things at Unilever, its shares do not reflect REN and its efforts to clean up and make useful ocean plastic.  Nonetheless, REN's efforts show that one step has been taken in the right direction to make Unilever a part of the solution and not just a part of the problem of packaging waste.
Neither the author of the Small Cap Strategist web log, Crystal Equity Research nor its affiliates have a beneficial interest in the companies mentioned herein.
This article was first published on the Small Cap Strategist weblog on 2/15/19 as part of "Packaging Waste Solutions Downstream."