Build up of the graphene materials industry has progressed a bit more slowly than originally expected a decade ago as scientists and engineers peered through their electron microscopes at single atoms of carbon and counted their many attributes.  At the time the potential to improve performance in end products like metal alloys and electronics seemed limitless.   Unfortunately, reality has not imitated early dreams.  Those companies that have brought graphene to the commercial market will attest to the challenges of jumping off the laboratory bench and into a factory.
Even more frustrating is the sourcing of graphene to use in research, product development and production.  It is hardly practical to use the scotch tape method used by Andre Greim and Konstantin Novoselov, the Nobel Prizing winning scientists who originally isolated graphene.  There are more scalable processes such as liquid phase exfoliation that strips one-atom thick sheets off graphite blocks.
In this and the next three posts we look at the production of graphene materials that have successfully scaled production. Which seem capable of extracting value from the upstream end of the supply chain?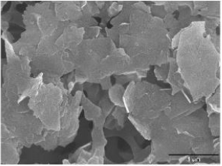 SELECTED GRAPHENE PRODUCERS
Company Name
SYM
Price
Mkt Cap
Revenue
ACS Material, LLC
Private
na
na
na
Advanced Graphene Products
Private
na
na
na
Applied Graphene Materials
AGM:  LSE
$39.84
$19.7M
$100.7K
Global Graphene Group
Private
na
na
na
Graphene 3D Lab, Inc.
GGG:  TSX-V
$0.05
$4.1M
$671K
Graphensic AB
Private
na
na
na
Graphmatech AB
Private
na
na
na
NanoGraphene, Inc.
Private
na
na
na
NanoXPlore, Inc.
GRA:  TSX-V
$0.93
$103.4M
$23.5M
Thomas Swan & Co., Inc.
Private
na
na
na
Versarien, Plc.
VRS:  LSE
$164.96
$253.4M
$12.9M
XG Sciences, Inc.
Private
na
na
na
Xiamen Knano Graphene Tech.
Private
na
na
na
Xolve, Inc.
Private
na
na
na
US Dollars
In the next series we look at these hybrid graphene companies.
Neither the author of the Small Cap Strategist web log, Crystal Equity Research nor its affiliates have a beneficial interest in the companies mentioned herein.
This article was first published on the Small Cap Strategist weblog on 4/5/19 as part of the post "Graphene Up Stream."