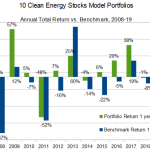 by Tom Konrad, Ph.D., CFA If it's tough to follow a winner, 2020 is going to be an especially tough year for my Ten Clean Energy Stocks model portfolio. I've been publishing lists of ten clean energy stocks that I think will do well in the year to come since 2008.  With a 46 percent total return, the 2019 list has had its best year since 2009, when it managed a 57 percent return by catching the rebound off the 2008 crash.  This year's returns were also achieved in the context of full- to over-valuation of most of the clean energy...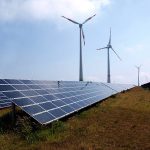 This is a list of renewable and alternative energy stocks with dividend or distribution yields above 4%.  The list includes most Yieldcos (high distribution companies that own renewable energy operations), but is not limited to Yieldcos. Some Yieldcos may be excluded if their yield is below 4%. Atlantica Yield plc (AY) Algonquin Power & Utilities Corp. (AQN, AQN.TO) Bluefield Solar Income Fund Ltd. (BSIF.L) Brookfield Renewable Partners L.P. (BEP) Clearway Energy, Inc. (CWEN,CWEN-A) Companhia Energética de Minas Gerais (CIG) Covanta Holding Corporation (CVA) Crius Energy Trust (KWH-UN.TO, CRIUF) Enviva Partners, LP (EVA) Foresight Solar Fund plc (FSFL.L) GATX Corporation Series A (GMTA) Global X YieldCo ETF (YLCO) Greencoat UK Wind PLC (UKW.L) Green...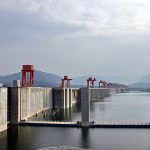 Hydroelectric stocks are publicly traded companies whose business involves converting the energy of falling water into electricity. This list was last updated on 1/12/2020. Andritz AG (ADRZF,ANDR.VI) Brookfield Renewable Energy Partners (BEP) Innergex Renewable Energy Inc. (INE.TO, INGXF) Iniziative Bresciane S.p.A. (IB.MI) Companhia Energética de Minas Gerais (CIG) Reservoir Capital Corp. (REO.CN. RSERF) Verbund, AG (VER.VI, OEZVY) If you know of any hydroelectric stock that is not listed here and should be, please let us know by leaving a comment. Also for stocks in the list that you think should be removed.