by Tom Konrad, Ph.D., CFA
After a couple down market days, all the limit orders I listed on Monday have executed.
Here is the current portfolio: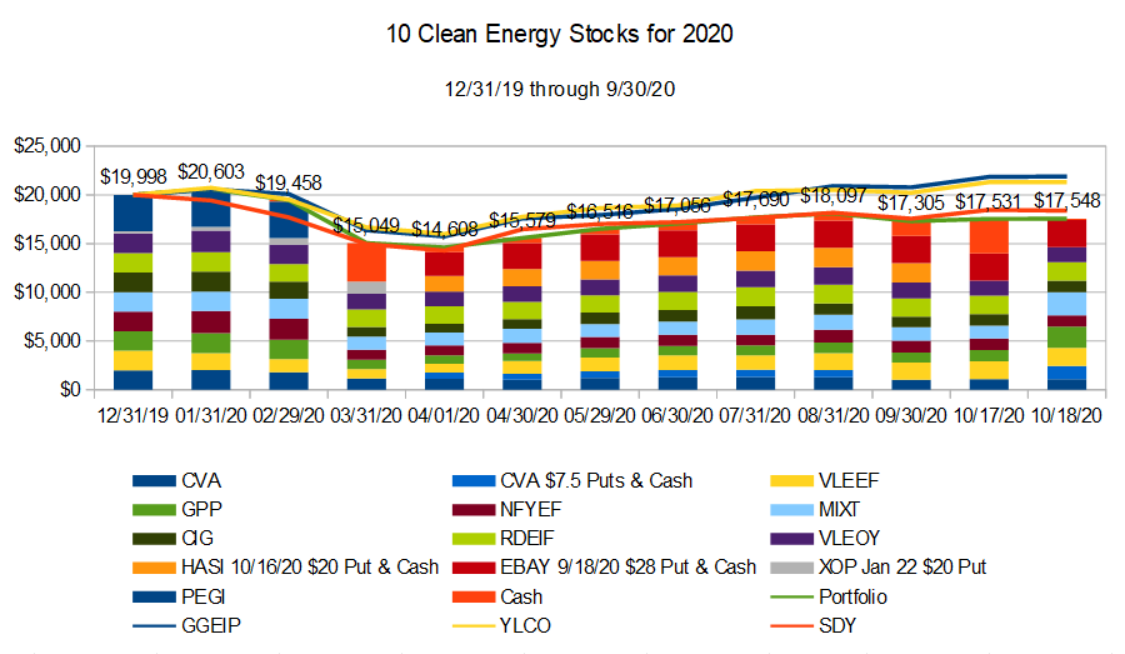 Coming Up:
Third quarter earnings season is starting… I plan to write short notes on earnings as they come out for my Patreon supporters, which will be compiled into longer articles on AltEnergyStocks.com a few days later.
Also, I'm doing a talk on how to divest from fossil fuels with the founder of divestor.org this coming Monday at 8:30 pm ET for the Climate and Health subgroup of Citizens Climate Lobby  It's open to the public, so follow the link if you are interested.
Disclosure: Long positions all the stocks in the model portfolio with the exception of NFYEF.  
DISCLAIMER: Past performance is not a guarantee or a reliable indicator of future results.  This article contains the current opinions of the author and such opinions are subject to change without notice.  This article has been distributed for informational purposes only. Forecasts, estimates, and certain information contained herein should not be considered as investment advice or a recommendation of any particular security, strategy or investment product.  Information contained herein has been obtained from sources believed to be reliable, but not guaranteed.