by Debra Fiakas, CFA
Market share for lithium technology has been extended by another 22 megawatts with the selection of lithium-based batteries by Duke Energy (DUK:  NYSE) for three separate of power facilities operated by Duke Energy Florida.  Duke did not specify the source of the lithium-based batteries, but the company seems to have an affinity for Tesla's (TSLA:  Nasdaq) battery products.  Last year Duke Energy with its partner University of South Florida chose Tesla's lithium-based batteries for a 100-kilowatt solar project in St. Petersburg, Florida.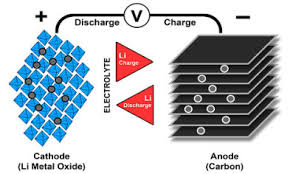 Application of lithium-based technology in a relatively small, microgrid application like that in St. Petersburg is no surprise.  Lithium-based batteries offer high energy density and low self-discharge. Modest maintenance requirements are also a plus.  However, the advance of lithium-based batteries for utility-scale power projects is notable given performance limitations lithium technology.  The risk of over-charge or excessive discharge requires extra circuitry to keep lithium-based batteries within safe operating limits.  This increases the cost of lithium batteries that are otherwise already come with a high price tag due to the cost of the lithium electrolyte.
Duke's plans to 'go lithium' will not break any records for lithium technology.  Its power plants in Florida are dwarfed in size by the largest project in the world using lithium-based storage technology, the Hornsdale Power Reserve in Jamestown, South Australia.  With 100 megawatt capacity it has been serving the Hornsdale Wind Farm since November 2018.  Owned by the French renewable energy company Neoen, SA (NEOEN:  EPA), Hornsdale Wind farm has an energy production capacity of 315 megawatts.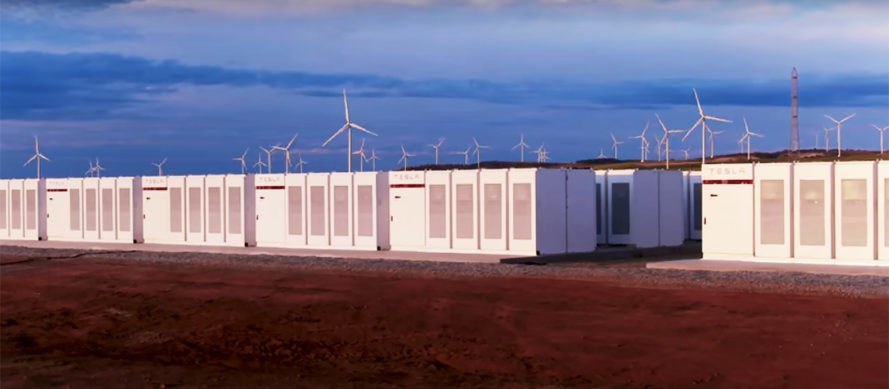 Neoen chose Tesla's Powerpack for its Hornsdale project.  The cost was reportedly $91 million. Neoen management commented that Tesla was chosen because Tesla's CEO Elon Musk personally guaranteed timely installation.  However, it could be Powerpack performance capabilities that won the order.  Early testing by Neoen showed the Powerpack responding within seconds to changes in frequency on the electrical grid, switching from full-charge to discharge and back again. This represents an improvement over conventional generators that respond in a lagged and stepwise manner to frequency changes.  Based on data from the Australian Energy Market Operator, Neoen estimates it could save as much as AUS$40 million each year from efficiency benefits.
Neoen's experience and perhaps that of Duke as well may relate more to Tesla's microgrid design than to the lithium technology that drives the battery chemistry. Tesla's microgrid solution incorporates the Powerpack with software and controls to manage power and energy flow.  At the heart of the system is the microgrid controller that uses a cost-based optimization algorithm.
For investors who are reluctant to jump on the roller coaster ride that is operated by Elon Musk and Tesla, there are alternative.  Tesla is not the only lithium-based battery or microgrid player.
One alternative for power producers is Saft Batteries owned by Total SA (TOT: NYSE).  Saft was tapped by Kotzebue Electric Association in Alaska to set up energy storage for remotely located wind power plant 30 miles north of the Arctic Circle.  French electric grid operator, RTE also selected Saft's lithium-ion battery system for backup power at a substation.
Another major player is Samsung SDI (006400:  KS) that supplied 13,000 battery modules for a solar power and storage project operating in Hawaii's Kauai island. Samsung's lithium ion batteries reportedly replaced lead acid batteries in the project.
At the opposite end of the spectrum is Powin Energy Corporation (PWON:  OTC/PK). Powin also has a foothold in Hawaii at Adon Renewables' solar storage project.    The system features both Powin's battery pack and system management software.  Expect to see the Powin name more frequently.  Powin is also working with San Diego Gas & Electric and Southern California Edison in the U.S.  The company has a partnership with Hecate Energy for six energy storage projects in Canada.  Two of the six projects together total 52.8 megawatts and will be the company's largest undertaking to date.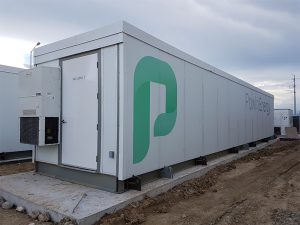 PWON is a microcap stock largely because the company has reported a can $19.2 million in sales in the last twelve months accompanied by a loss of $17.2 million.  The company used $6.6 million in cash to support operations during those twelve months, a cash burn rate that did not appear to be  supported by recently reported cash balances.
Battery producers are not the only vehicles to tap the growth and earnings potential in energy storage.  Privately-held Advanced Microgrid Solutions, now called AMS, provides software to manage energy storage assets. Besides changing its name to an acronym, the company has tossed aside its renewable power project development hard hat in favor of a new reputation for artificial intelligence.   AMS recently raised $34 million in a Series B private placement of common stock so it may be a while before investors has chance to get another bite of this promising company.  That said, it is not beyond reason that AMS could come back to the capital market in the future, if not for another private round, then for an initial public offering.
For those investors who want to 'charge up' their returns with stakes in battery storage, it appears the choices are limited.  On the one hand there are large, well established players involved, but battery storage is but a small part of their profile. Pure plays can be found, but profits may remain elusive.  Small, private innovators are getting involved, but only qualified investors need apply.
Neither the author of the Small Cap Strategist web log, Crystal Equity Research nor its affiliates have a beneficial interest in the companies mentioned herein.
This article was first published on the Small Cap Strategist weblog on 6/6/19 as "Lithium Technology Tapped for Large Energy Storage Projects".