Oxides
Grafoid, Inc.  has been toiling since 2011 to solve the challenges of scaling graphene production.  The company recently launched a new product group of oxidized graphene material that is being marketed under the brand name GNOX.  The GNOX innovation follows three other product groups of gels, solvents and dispersed graphene material.  Grafoid touts its capacity to produce graphene of high purity and consistency.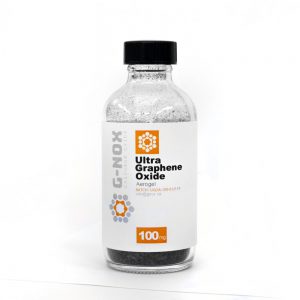 Privately-held Grafoid is a spin out of Focus Graphite (FMS:  TSX.V).  Focus Graphite still owns significant interest in Grafoid so investors could consider FMS shares as a proxy for a stake in Grafoid.  For all practical purposes the two companies are operated as one entity as they share executive leadership.  Additionally, Focus Graphite has a long-term off-take agreement from Grafoid for future natural graphite production from Focus Graphite's Lac Knife graphite mine in Canada.
It is also possible to gain insight into Grafoid's financial performance by reading the fine print in Focus Graphite filings with Canada's public company regulatory authority.  In Focus Graphite's most recent report, it disclosed that Grafoid recorded CA$600,000 in revenue and a net loss of CA$276,966 for the quarter ending December 2018.  A closer look reveals that Grafoid's revenue is actually related to a consulting agreement with Focus Graphite.  That means the real loss in the quarter for Grafoid is closer to CA$876,966.
A list of integrated graphene producers can be found here.
Neither the author of the Small Cap Strategist web log, Crystal Equity Research nor its affiliates have a beneficial interest in the companies mentioned herein.
This article was first published on the Small Cap Strategist weblog on 4/9/19 as part of the post "Integrated Graphene Producers."