by Debra Fiakas, CFA
Last week waste water treatment developer OriginClear (OCLN:  OTC/QB) announced pilot projects for rental of its commercial water systems for pool cleaning.  The company has several patents to its credit, protecting its innovations.   OriginClear has developed a proprietary catalytic process to clean up solids from waste water as well as an oxidation technology to eliminate microtoxins in water.  Unfortunately, the company has struggled to extract value from its efforts.  OriginClear has yet to report profits.  Indeed in the most recently reported fiscal year ending December 2019, revenue of $3.588 million only barely covered cost of goods of $3.217 million, let alone operating expenses that totted up to $4.279 million.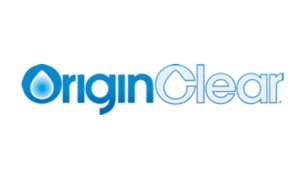 The rental gambit was first discussed by OriginClear in Marcy 2020, when the company introduced Investor Water for 'investor-financed water systems.  As the program has unfolded it sets up an opportunity for local service providers to enter or expand mobile pool water recycling services.  OriginClear's commercial water system makes it possible to clean or repair a pool without draining.  The method is particularly attractive for markets where water is a premium such as Arizona.  No surprise then that one of the first participants in the rental problem is a Phoenix, Arizona-based pool cleaning service.
Until third-party financing is secured OriginClear is financing the rental problem internally.  At the end of December 2019, the company had $490,614 in cash on its balance sheet and working capital of negative $7.0 million, excluding $31.6 million in derivative liability.  Eliminating current liabilities associated with the near-term commitments related to the company's preferred stock and convertible promissory notes, brings negative working capital down to $2.4 million.  Besides current liabilities OriginClear has $3.9 million in additional long-term liabilities composed of the long-term obligations of convertible preferred stock and convertible promissory notes.
A balance sheet heavily laden with debt and short of working capital suggests OriginClear is not in a strong position to support a rental program of any proportion.  Third-party financing seems to be critical to allow this rental program to expand.  Unfortunately, that might eliminate some potential participants that cannot meet credit standards set down by traditional lenders.  OriginClear may still need to underwrite some potential relationships to capture all opportunities.
At the end of December 2019, the company had an accumulated deficit of $107.3 million built up in over a decade of operating losses.  It may require several decades to reverse this deficit and create positive shareholder equity.  As promising as the rental program may sound based on management's introduction, it is not entirely clear how it can deliver adequate profits to bring OriginClear back out of a dangerous debt-laden situation.  Granted the company has large-scale water treatment systems targeted at municipal and industrial customers.  However, penetration of those markets has been at a snail's pace.   Such orders are not likely to speed up given the fiscal constraints local governments are experiencing due to the coronavirus-triggered shut down that has slashed tax collections.
OriginClear's management team deserves some credit for perseverance and creativity.  That said there may be a point at which shareholders might be better served with a divestiture of assets to a stronger player.
Neither the author of the Small Cap Strategist web log, Crystal Equity Research nor its affiliates have a beneficial interest in the companies mentioned herein.
This article was first published on the Small Cap Strategist weblog on 6/22/20.