Stay tuned for a full update next month, but it's nice to be back in the black… especially with the benchmarks still struggling.  Thanks to Enviva (EVA), Covanta (CVA), and Seaspan (SSW).  Until then, here's the May update, where I said EVA and CVA were two of my 3 top short term picks [BEP, up 4%, was the third], and I commented that "I still think Seaspan has significant room to the upside."
AY (at $18.91) and TERP (at $10.83) are my top short term picks right now.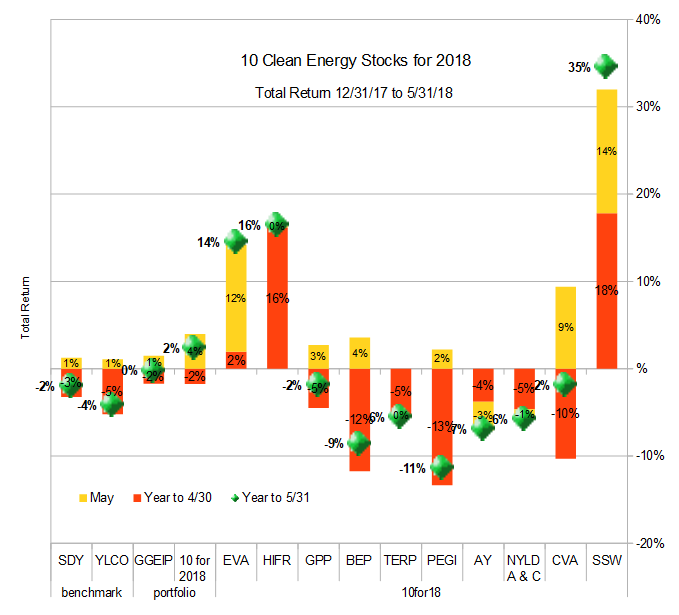 Disclosure: Long EVA, HIFR, GPP, BEP, TERP, PEGI, AY, NYLD, NYLD/A, CVA, SSW.