by Debra Fiakas, CFA
The aviation industry contributes about $2.7 trillion to the world's gross domestic product.  It may seem like a big number, but that is only 3.6% of the world's wealth.  Aviation may be a minor player in terms of creating wealth, it is a big culprit in climate change.  Flying around the world accounts for as much as 9% of humankind's climate change impact.  Indeed, compared to other modes of transportation, flight has the greatest climate impact.
The negative impact of carbon emitted by aircraft is made even worse by the fact that the emissions point is mostly at cruising altitudes high in the atmosphere.  High-altitude emissions are considered to be more harmful because the chemical reactions there create a greater net warming effect.  The Intergovernmental Panel on Climate Change (IPCC) estimates that the climate impact of aircraft is as much as four times greater than the effect of the carbon emissions alone.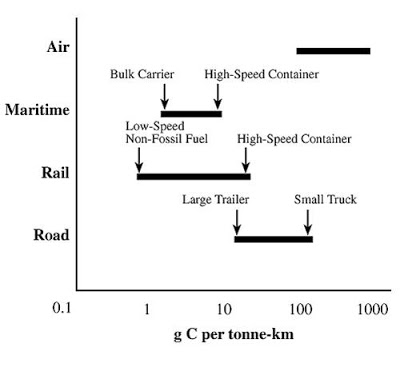 Several companies have attempted more environmentally friendly jet fuel.  Honeywell (HON:  NYSE) acquired Universal Oil Products (UOP) in 2005, and subsequently announcing in 2008, UOPs 'ecorefining' process for converting vegetable oils into diesel and jet fuel replacements.  Since then Honeywell-UOP has announced several high profile customers for its jet fuel, including the U.S. Navy's Green Hornet, United Airlines, Quantas Airlines and among others.  Still Honeywell concedes its jet fuel will reduce greenhouse gas emissions by only 65% to 85% based on their own internal analysis.
Neste Oyj (NESTE:  HE) has developed its own version of sustainable aviation fuel it calls MY Renewable Jet Fuel.  Like Honeywell-UOP's product, Neste's jet fuel is compatible with existing jet engine technology and is considered a fuel that can be 'dropped in' to existing distribution and handling infrastructure.  Neste uses a variety of feedstock for its bio-jet fuel, including used cooking oil, waste fish fat, animal fats and corn oil.  The end result is a cleaner burning fuel that emits as much as 80% less greenhouse gas emissions than jet fuel made with petroleum.
Even small-fry Gevo, Inc. (GEVO:  Nasdaq) is getting into the sustainable jet fuel business.  In August 2019, Gevo announced an agreement to supply France's Air TOTAL International SA with a jet fuel based on Gevo's proprietary renewable isobutanol.  Gevo fractionates grain and ferments the residual carbohydrate portion to produce bio-isobutanol that is then processed further into jet fuel.  Given Air TOTAL's position as a leading aviation fuel distributor, Gevo may be very well positioned beyond its historic share of the renewable fuel market.
Gevo has not yet achieved profitability so even its brilliant distribution relationship with Air TOTAL might not be enough to get risk adverse investors to take a position.  The more mature Neste is trading at 24.2 times trailing earnings, which may seem a bit pricey until the stock's 2.5% current dividend yield is taken into consideration.  At 21.2 times its trailing earnings Honeywell's stock is a bit cheaper.  Its 2.0% current dividend yield is not hard to swallow either.
For those investors who cannot decide on the basis of valuation alone, a sustainability rating might help.  Sustainanalytics puts Honeywell in the 59th percentile in terms of environmental sustainability.  The rating was determined against a peer group of 29 companies.  But the same rating scheme puts Neste in the 79th percentile among its peer group of 37 companies.  Given its renewable fuel and chemicals focus, Gevo would probably like to be considered among the most environmentally friendly companies.  However, Sustainanalytics gives it no rating at all.
Neither the author of the Small Cap Strategist web log, Crystal Equity Research nor its affiliates have a beneficial interest in the companies mentioned herein.
This article was first published on the Small Cap Strategist weblog on 11/19/19 as "Flying High on Organics."