The last post discussed the proposition of solar panel manufacturer SunPower Corporation (SPWR:  Nasdaq).  The company is looking for a partner to help build out and operate SunPower's production facility in Hillsboro, Oregon.  SunPower plans to manufacturer its innovative P-Series panels in Hillsboro to fulfill U.S. orders.
The Hillsboro plant was acquired in early 2018, from SolarWorld AG after the Trump administration slapped 30% tariffs on solar panels imported to the U.S.  Domestic production, even at higher local costs, could make sense when compared to such prohibitive import tariffs.
SunPower is widely regarded as the go-to source for the highest quality solar cells available with efficiency ratings as high as 22.2%.  The company's products also have the reputation of being the most expensive brand on the market.  The P-Series has been regarded as a breakthrough product not just for its technology, but for its potential to capture market share among price-conscious customers.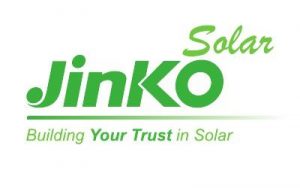 Notably, SunPower was not the only solar panel manufacturer that gave the appearance of responding to the Trump Administration tariffs with investment in U.S. manufacturing capacity.  In March 2018, JinkoSolar (NYSE:JKS) invested an initial $50 million in a Florida factory that is ultimately expected to cost $410 million and have capacity to produce one million panels or 400 megawatts of solar modules per year.  Trump may have taken credit for the move, but in fact JinkoSolar had been working on the plans for months before Trump's tariffs were put in place.
Production is expected to begin yet in 2019 at Jinko's new plant.
NextEra Energy Resources (NEE:  NYSE), the parent of Florida Power & Light, has pledge to purchase over seven million solar panels over the next four years from JinkoSolar.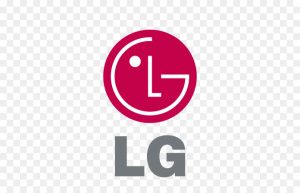 LG Electronics (KSE:066570) followed directly on JinkoSolar's heels in June 2018 with a $28 million investment in a factory located in Huntsville, Alabama.  Production is expected to begin in early 2019, and ramp to 500 megawatts of solar modules per year.  It is noteworthy that LG has also adopted a technique for hiding circuitry and solders, moving the clutter to the back of the panel from the front to create efficiency.  The technique is featured in LG's Neo R Black product.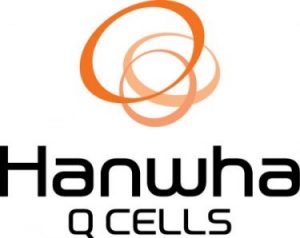 Construction started in late 2018, on Hanwha Q Cells new manufacturing site in Whitfield County, Georgia to produce PERC-cells. Hanwha's version of the solar cell technology could give SunPower some strong competition.  There have been reports of efficiency in the high teen's in the Hanhwa product.  Like SunPower's P-Series, Hanhwa's cells increase efficiency with an added layer in the back that reflects unabsorbed light back to the solar cell for a second absorption attempt.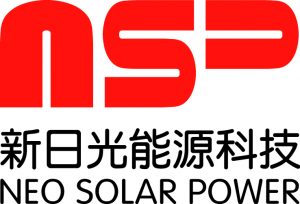 The trade dispute between the U.S. and China has fostered some interesting new bedfellows.  In September 2018, three solar panel manufacturers  –  Neo Solar Power, Gintech Energy Corporation and Solartech Energy Corporation  –  merged to form United Renewable Energy (UREC).  From a legal perspective Neo Solar acquired the other two, but the point is the tie-up created a new entity that has sufficient strength to deal with the tariff situation head on.  In the run-up to the deal closing, UREC management alluded to the possibility of a move into the U.S. However, after a US$90 million investment by the Taiwanese government, the new tie-up may keep its collective eye on Taiwan
The tariffs will decline over a four-year period, but in the near-term could have a lasting effect on the competitiveness of imported solar panels, even those granted an exemption like SunPower are affected.  That does not mean U.S.-China trade talks no longer matter.  If the discrepancies are finally worked out and both sides drop prohibitive tariffs, it could mean another significant shift in competitive dynamic.
At a time when the company is poised to capture market share, it is an interesting proposition to invest in SunPower, either as a joint venture partner or as a minority investor.  In the next post we look at SunPower's financial condition.
Neither the author of the Small Cap Strategist web log, Crystal Equity Research nor its affiliates have a beneficial interest in the companies mentioned herein.
This article was first published on the Small Cap Strategist weblog on 2/26/19 as "Crowded Playground of Solar Panel Makers."