SunPower gets an exemption for its interdigitated back contact (IBC) solar cells – did it win the battle and lose the war?
by Paula Mints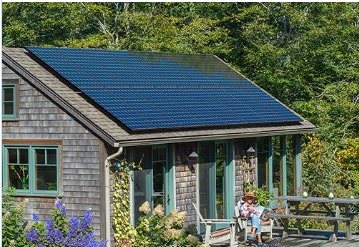 If SunPower (SPWR) was playing a game of chicken with the Trump Administration to give it an edge towards the goal of getting an exemption, it a) won its gamble and can now focus on manufacturing p-type monocrystalline cells and modules to compliment imports of its n-type IBC cells and modules, b) won its gamble and now must keep its word and invest in resuscitating the long-in-the-tooth SolarWorld US manufacturing facility, or, c) won its gamble for a short-term advantage of an exemption for which it must keep its word and invest heavily in US manufacturing as competitors (notably LG) make the now fortified case for exemptions of their own.
And … what if SunPower could have earned an exemption on the strength of its IBC technology alone? If so, its acquisition of SolarWorld is an expensive and unnecessary hedge.
Comment: This may be a case of winning the battle and losing the war or winning the battle and the war and being stuck with the cost of rebuilding. Manufacturing is expensive in the US and the Trump Administration's trade war has made it more so. A strong dollar has not made US exports more affordable.
A recap of the pros and cons of the SolarWorld acquisition:
The Good
Pro: Following the acquisition, SunPower, at least for the time being, becomes the only c-Si manufacturer in the US and as the only c-Si manufacturer in the US, SunPower becomes the decider concerning tariffs, at least for a while.
Pro: The SolarWorld US acquisition may have tipped the scales in SunPower's favor to earn an exemption, saving it millions of dollars in tariffs on imports of its IBC cells and modules.
The Bad
Con: SolarWorld's monocrystalline and SunPower's monocrystalline directions are not completely aligned and are not particularly complimentary.
Con: Manufacturing in the US is expensive and the current price drop showed that even with tariffs in place imports are cheaper than cells/modules manufactured in the US.
Con: After the acquisition, SunPower would be the sole crystalline cell manufacturer in the US, a temporary situation at best and this does not even consider First Solar's (FSLR) announced intention to add 1.2-GWp of CdTe capacity or the plans of Jinko Solar (JKS) (c-Si) and others.
Con: All markets are vulnerable, a slowdown in the US and/or Latin America solar deployment would make the SolarWorld acquisition look like a very bad buy.
Con: Price competition from imports is not going away and SunPower might find itself a plaintiff in a future tariff dispute of its own instigation and thus wearing the mantle of industry villain.
Lesson: From the movie White Men Can't Jump (1992) written by Ron Shelton: "Sometimes when you win, you really lose, and sometimes when you lose, you really win, and sometimes when you win or lose, you actually tie, and sometimes when you tie, you actually win or lose."
In other words, even if internally SunPower is asking itself – did we really have to buy that deeply-in-need-of-investment company? Really? – SunPower will never admit it. So … as Ron Shelton continued, "Winning or losing is all one organic mechanism, from which one extracts what one needs." 
In other words, it's all spin baby.
Paula Mints is founder of SPV Market Research, a classic solar market research practice focused on gathering data through primary research and providing analyses of the global solar industry.  You can find her on Twitter @PaulaMints1 and read her blog here. 
This article was written for SPV Reaserch's monthly newsletter, the Solar Flare, and is republished with permission.