Last week Covanta (CVA:  NYSE) opened a new materials processing facility in Indianapolis, increasing waste handling capacity by 500%.   The waste handler has been in operation in the community for three decades, collecting and processing over 2,100 tons of solid waste every day to steam energy in a waste-to-energy incinerator.  Citizen Thermal Energy buys the steam to heat the buildings of its commercial customers.
The new materials processing facility increases Covanta's waste handling capacity.  The company is targeting manufacturers in the Indianapolis area that are still sending wastes to landfills.  Covanta wants to collect more waste as well as attract waste types unique to manufacturers that need special handling.  With the new facility Covanta can handle liquid as well as solid waste and will be able to breakdown finished and packaged products.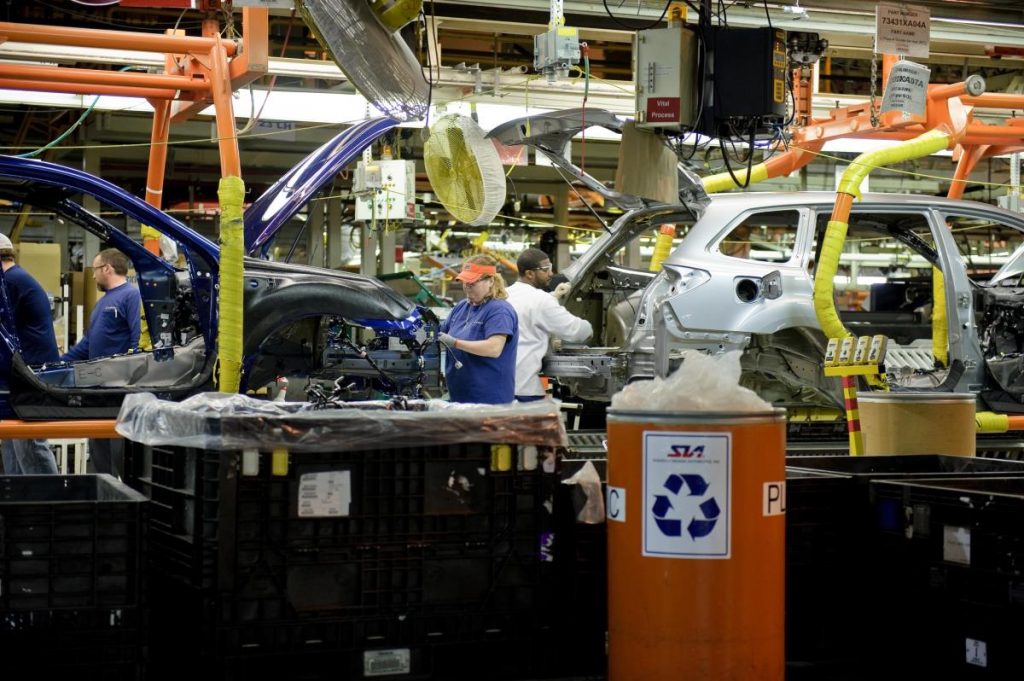 Manufacturers are under pressure from customers to clean up their contribution to the supply chain.  The ability to certify components or even final products as free of landfill waste can help win supply contracts and improve customer loyalty. Recycling can also reduce operational costs as some wastes earn revenue streams. Certifications can be earned from Underwriters Laboratory or Intertek.
Automotive manufacturer Subaru (FUJHF) is one of Covanta's customers in Indianapolis.  Subaru's parent, Fuji Heavy Industries, mandated zero-waste in 2002.  Subaru Indiana achieved zero waste-to-landfill within five years.  It was the first U.S. automotive manufacturer to meet this goal.
Part of the success was apparently Covanta's extra effort to find buyers for Subaru's recyclable waste materials such as aluminum, wooden pallets and plastics.  Covanta's particular configuration in Indianapolis is a plus for Suburu because about 5% of its discards cannot be recycled.  For example, the auto maker produces some parts that engineered are in layers and cannot be pulled apart for recycling.  Covanta is able to keep even these items out of the landfill by producing energy with the incineration process and using the ash for road-resurfacing materials.  This leaves zero waste.
The Indianapolis facility is one element in Covanta's long-term growth plan.  The company has invested over $1.0 billion over the last three years in advancing its facilities and capacity.  Most of the capital budget is covered by the company's internal cash resources.   Over the last three years Covanta has converted 22.2% of revenue to operating cash flow.
Covanta has financed some of its expansion with long-term debt.  At the end of March 2018, the company held $2.3 billion in long-term debt on its balance sheet, bringing debt to 3.6 times equity.  That may seem like a hefty leverage load, but Covanta's times-interest-earning ratio is a comfortable 2.0 times.
The analysts who follow Covanta have posted lower earnings for the year 2018, but apparently see something of a recovery in 2019.  The range of earnings estimates is wide, suggesting there is little agreement on how Covanta will perform over the next couple of years.  In 2018, earnings estimates range from a loss of $0.13 to a profit of $0.33 per share.  The widely different perspectives continue into 2019, with a range of earnings estimates from a loss of $0.16 per share to a profit of $0.45 per share.
The stock is trading at 37.7 times the optimistic view on 2019 earnings.  That may seem like a rich valuation, but investors should also consider Covanta's cash generating capacity and solid competitive position.  A premium multiple may be justified.  As an added benefit Covanta offers a 6.1% dividend yield at the current price level.
Debra Fiakas is the Managing Director of Crystal Equity Research, an alternative research resource on small capitalization companies in selected industries.  Neither the author of the Small Cap Strategist web log, Crystal Equity Research nor its affiliates have a beneficial interest in the companies mentioned herein.