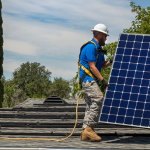 Impressed by the number of stocks in the Crystal Equity Research alternative energy indices that have delivered exceptional price appreciation, the last few posts have been on a quest to find fundamental characteristics that could give an advance signal of a future star.  The post "Alternative Returns" on May 8th introduced the series identified future growth as a precursor of strong stock performance.  The next post "Quest for Growth" on May 11th looked at stocks with above average growth predictions.  Then the post "Alternative Bargains" looked at stocks in the alternative energy indices that are trading at below average price-earnings multiples. There is a...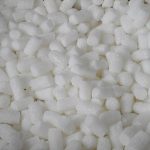 Biochemicals stocks are publicly traded companies whose business involves using plant or animal based feedstocks (biomass) to create new chemicals or substitutes of existing petrochemicals, plastics, or other fossil fuel derived substances other than fuels. Amyris (AMRS) BioAmber (BIOA) Bion Environmental Technologies (BNET) Codexis (CDXS) Corbion (CRBN.AS; CSNVY) Eastman Chemical Company (EMN) Global Bioenergies (ALGBE: EURONEXT) Novozymes (Copenhagen:NZYM-B; OTC:NVZMY) Royal DSM (DSM.AS; KDSKF; RDSMY) SECOS Group (SES.AX) If you know of any biochemicals stock that is not listed here and should be, please let us know by leaving a comment. Also for stocks in the list that you think should be removed.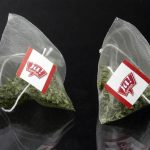 Last month Eastman Chemical Company (EMN:  NYSE) announced an expansion of its urethane extrusion line at one of its specialty chemical plants. This one located near Martinsville, Virginia makes paint protection films and window films.  Urethane is perfect to protect surfaces in a home or business.  It is not brittle like plastic, but has excellent tolerance for grease and oils.  When exposed to the elements it does not rot or degrade over time like rubber. Shareholders likely cheered the development in Virginia for potential addition to market share.  Eastman grabbed $9.6 billion in sales from the specialty chemicals market in 2017, earning $1.4 billion in net income or...