Tag: ARW Arrow Electronics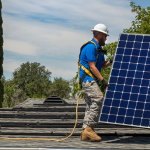 Impressed by the number of stocks in the Crystal Equity Research alternative energy indices that have delivered exceptional price appreciation, the last few posts have been on a quest to find fundamental characteristics that could give an advance signal of a future star.  The post "Alternative Returns" on May 8th introduced the series identified future growth as a precursor of strong stock performance.  The next post "Quest for Growth" on May 11th looked at stocks with above average growth predictions.  Then the post "Alternative Bargains" looked at stocks in the alternative energy indices that are trading at below average price-earnings multiples. There is a...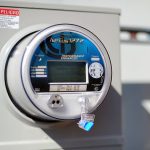 Smart grid stocks are publicly traded companies that use or enable information technology to operate the electric grid more efficiently.  They are also included in the list of electric grid stocks. This list was last updated on 3/21/2022. Advanced Energy Industries (AEIS) AMSC (AMSC) Arrow Electronics (ARW) Digi International (DGII) Echelon Corporation (ELON) EnSync, Inc. (ESNC) ESCO Technologies, Inc. (ESE) Fluence Energy, Inc. (FLNC) Itron (ITRI) Kontrol Energy (KNR.CN, KNRLF) Landis+Gyr Group AG (LAND.SW) Schneider Electric (SU.PA, SBGSF, SBGSY) SMA Solar Technology (S92.DE) SolarEdge (SEDG) Superconducting Technologies, Inc. (SCON) Wallbox N.V. (WBX) If you know of any smart grid stock that is not listed here and should be, please let us know by leaving a comment. Also...