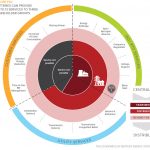 I attended the Solar & Storage Finance conference hosted in NYC in late October 2018.  Presenters included a mix of capital providers & asset managers, private non-profit entities & public agencies, legal, accounting & consulting firms, intermediaries, firms providing risk analysis, ratings & mitigation, & various vendors of energy storage and IT-related services.  The tone of the discussions was noteworthy for its near total absence of ideological comments about environmental urgency.   Rather, it was a meeting of finance technicians and technocrats focused on the nuts & bolts of accomplishing those ends, with the merits and relevance of mission assumed. The...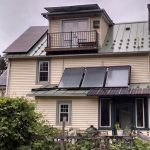 Residential solar stocks are publicly traded companies that develop, install, finance, or own solar systems for single and multi-family residences. See also the list of Solar Farm Owner and Developer Stocks, the list of Solar Manufacturing Stocks, and the list of solar and wind inverter stocks. Guggenheim Global Solar ETF (TAN) RGS Energy (RGSE) Solar Alliance Energy, Inc (SOLR.V) Sunrun, Inc. (RUN) Sunworks, Inc. (SUNW) Tesla, Inc. (TSLA) Vivint Solar (VSLR) If you know of any residential solar stock that is not listed here and should be, please let us know by leaving a comment. Also for stocks in the list that you think should be removed.
Solar farm owner and developer stocks are publicly traded companies who develop or manufacture equipment that converts sunlight into other types of useful energy.  Includes manufacturers and developers of both solar photovoltaic and solar thermal equipment, as well as their supply chain. See also the list of Solar Manufacturing Stocks, the list of Residential Solar Stocks (forthcoming 6/21/18), and solar and wind inverter stocks. 7C Solarparken AG (HRPK.DE) Abengoa SA (ABG.MC, ABGOY, ABGOF) Acciona, S.A. (ANA.MC, ACXIF) Algonquin Power and Utilities (AQN, AQN.TO) Atlantica Yield PLC (AY) Bluefield Solar Income Fund (BSIF.L) Boralex (BLX.TO, BRLXF) Brookfield Renewable Energy Partners (BEP) Canadian Solar (CSIQ) Capital Stage AG (CAP.DE) Edisun Power Europe AG (ESUN.SW) Etrion...