by Jim Lane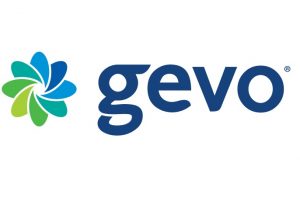 The Top Line. In Colorado, Gevo (GEVO) reported Q2 revenues of $9.4 million compared with $7.5 million in the same period in 2017. During the second quarter of 2018, revenues derived at the Luverne Facility related to ethanol sales and related products were $8.8 million, an increase of approximately $2.0 million from the same period in 2017. This was primarily a result of increased ethanol production and distiller grain prices in the second quarter of 2018 versus the same period in 2017. Non-GAAP cash EBITDA loss in the three months ended June 30, 2018 was $2.6 million, compared with a $4.4 million non-GAAP cash EBITDA loss in the same period in 2017.
The Big Highlights. In Q2, Gevo sold 6,281,409 shares of common stock (after giving effect to the one-for-twenty reverse stock split effected on June 1, 2018) under its at-the-market offering program, for gross proceeds of approximately $37.4 million, restructuring its balance sheet, and secured its first commercial off-take agreement for our renewable alcohol to jet fuel.  Specifically, a long-term agreement to supply its renewable alcohol-to-jet fuel (ATJ) to Avfuel Corporation, effective July 1, 2018. And, the Environmental Protection Agency announced the approval of isobutanol at a 16% blend level in gasoline for on-road use in automobiles.  Previously, isobutanol had been approved for on-road use up to a 12.5% blend.  A 16% isobutanol blend in gasoline provides the same oxygen content in gasoline as an E10 gasoline, and provides other value-added benefits such as low Reid Vapor Pressure or RVP, higher energy density, high octane, and low water solubility.
Jim Lane is editor and publisher  of Biofuels Digest where this article was originally published. Biofuels Digest is the most widely read  Biofuels daily read by 14,000+ organizations. Subscribe here.