by Helena Tavares Kennedy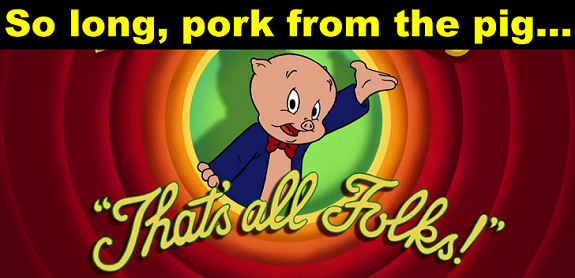 It began with beef without the cow, even leather without the cow, and now we wave goodbye to pork from the pig with the news that Impossible Foods has launched pork made from plants.
Not only that, but Impossible Foods is going beyond the Impossible Whopper and expanding their work with Burger King in a new Impossible Croissan'which using Impossible Sausage made from plants as well. That will be available in only some Burger King locations starting in late January.
What's in it?
Impossible Foods says their new pork protein is mostly made with soy protein, coconut oil, sunflower oil. The company says "It's got all the tender, juicy, versatile flavor and texture of pork, and it's made from plants." While it's similar to the ingredients as Impossible Beef, it isn't exactly the same (like no potato protein or heme). Here's the ingredient list for Impossible Pork:
Water, Soy Protein Concentrate, Coconut Oil, Sunflower Oil, Natural Flavors, 2% Or Less Of: Methylcellulose, Cultured Dextrose, Food Starch Modified, Salt, Yeast Extract, Soy Leghemoglobin, Mixed Tocopherols (Vitamin E), Soy Protein Isolate, Zinc Gluconate, Spice, Sodium Ascorbate (Vitamin C), Niacin, Thiamine Hydrochloride (Vitamin B1), Pyridoxine Hydrochloride (Vitamin B6), Riboflavin (Vitamin B2), Vitamin B12.
What about nutrition? Impossible Pork contains no gluten, no animal hormones and no antibiotics. It has 16g protein, 3mg iron, 0mg cholesterol, 13g total fat, 7g saturated fat and 220 calories in a 4-oz. serving. For reference, conventional 70/30 pork from animals contains 17g protein, 1mg iron, 86mg cholesterol, 32g total fat, 11g saturated fat and 350 calories in a 4-oz. serving.
So why are they taking on the pig now?
"We chose Impossible Pork as our next product because pork is the most popular meat in the world, accounting for about 38% of meat production worldwide. Impossible Pork allows pork-lovers to keep enjoying their favorite ground pork recipes, but in a way that's better for the planet."
"Like all animal meat production, making food from pigs comes with a high environmental cost."
Pat Brown, Founder and CEO said in a launch video that it's a pivotal moment for Impossible Foods as they introduce this second completely new product. He said that while beef is more popular in the U.S., pork is more popular globally so that is why they chose pork as their new product launch so that they can make an impact globally, referring to animal-based meat as having a "catastrophic environmental impact."
However, don't get too excited and start asking every restaurant or grocery store for the Impossible Pork as they have yet to say where or when it will be available, only saying on their website that "We're still putting the finishing touches on Impossible Pork, so you won't see it on menus just yet." Impossible Foods launched products in U.S. grocery stores, as reported in The Digest in September, but you'll just have to wait a little longer for Impossible Pork.
Is Impossible Pork really that different from Impossible Burger?
Yes, according to the company…and it has a lot to do with your senses.
First, "ground pork is lighter in color than beef: light pink when it's raw, and light brown or grey when it's cooked. Its smell and taste are milder than ground beef, with a juicy, chewy, fatty mouthfeel. You can expect the same savory, umami, melt-in-your mouth, can't-wait-for-another-bite experience from Impossible Pork Made from Plants."
Beyond Impossible…
Impossible Foods isn't the only making some headway in the meat alternative, mainstream world.
Just last week, McDonald's announced that they are expanding Beyond Meat plant-based burger trials in Canada with the aim to look at feasibility in the U.S. in the future, giving some competition for the Burger King Impossible Whopper. Also, as reported in The Digest just last week, Impossible Foods broke off supplier talks with McDonald's because it can't currently meet the production volumes that the fast food giant would need. Either way, this might just become a divisive debate like Pepsi vs. Coke or Red Sox vs. Yankees…we can see the family fights already brewing.
Also last week, The Digest reported that Subway launched the new Beyond Meatball Marinara sub in Canada – and not just in a small test market, but in thousands of locations across Canada. You can check out The Digest's Multi-Slide Guide to Beyond Meat here.
And remember in November, The Digest reported that Air Protein introduced the world's first food made out of air…yes, air! Well, if you want to get more technical, they made it out of the elements found in the air we breathe and was inspired by NASA's closed loop carbon cycle concepts for long-journey space missions.
It's not just Air Protein in California either, as scientists in Finland are on top of the "food from air" game too with Solar Foods' pilot plant. Their take is making protein from soil bacteria that feed on hydrogen split from water by electricity – which if the electricity is made from solar or wind power, then we are talking zero emissions food production.
Bottom Line
What next? Impossible Chicken? Impossible Turkey? Why not! Consumer awareness of the environmental impact of meat production is increasing and some look for meat alternatives as a health choice so it's not surprising to see the rise in innovation and demand from companies like Impossible Foods, Beyond Meat, Air Protein, and others. So keep an eye out as you never know what new food innovation may arise next!
Helena Tavares Kennedy is a writer for Biofuels Digest, where this article was first published.  Biofuels Digest is the most widely read  Biofuels daily read by 14,000+ organizations. Subscribe here.