Aemetis, Inc. (AMTX:  NasdaqCM) just announced sales of biodiesel to gas stations in India.  The sales follow on the heels of a significant ruling in November 2018, by the Bombay High Court to remove restrictions on biodiesel that had barred direct to consumer sales by biofuel manufacturers.  The breakthrough into the India market is significant for the company, which has been operating a 50-million gallon integrated chemicals and fuels facility in Kakinada, India for several years.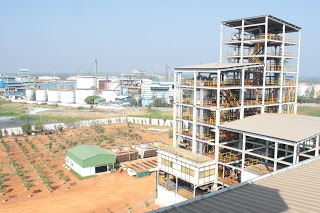 Demand for renewable fuels has been strongest among fast growing economies like India, where decision makers fear dependence upon imported fossil fuels.  India produces only about 1% of global crude oil and consumers about 3.1% of global consumption. Despite missing this critical industrial resource, India's economy is growing in the mid-single digits. Biodiesel has gained popularity because it can be produced domestically from local feedstock.  Other government actions have made the India market more interesting, including reduction of the goods and services tax on biodiesel and government purchase guarantees for up to 260 million gallons per year beginning in 2019.
Unfortunately, India has experienced a few missteps on the road to a 'green' economy.  Early on the jatropha plant was identified as a strong biodiesel feedstock since it grows easily in the forests and wastelands common in India.  Despite the appearance of abundance, developers have found it difficult to source good jatropha seeds for planting in India. Consequently, India's biodiesel production has fallen well short of plans.
Aemetis has sidestepped the jatropha problem by developing a system that accommodates a wide variety of feedstock, including lower quality free fatty acid waste feedstock.  In April 2018, the company installed a pre-treatment facility at Kakinada that helps make it possible to turn low-cost waste feedstock into biodiesel that meets international fuel standards.   Aemetis has filed a patent application to cover its pre-treatment technology.  Additional improvements completed in January 2019, have enabled capacity production at the Kakinada plant.
Aemetis also has reason to celebrate its U.S. production plans.  The company recently received conditional commitment for a $125 million loan guarantee from the U.S. Department of Agriculture to build a cellulosic ethanol plant.  The company already invested $10 million of its own capital to build and operate a demonstration plant at a former U.S. Army munitions facility near Riverbank, California.
The company is ready for production  at the Riverbank project.  A feedstock supply agreement is in place with nut growers in Central Valley that generate as much as 1.6 million tons of waste from almond, walnut and pistachio orchards.  The supply should be enough to produce 10 million gallons of cellulosic ethanol annually.  The company claims ethanol off-take agreements were put into place in 2018, but does not specify the particular arrangements for the Riverbank production.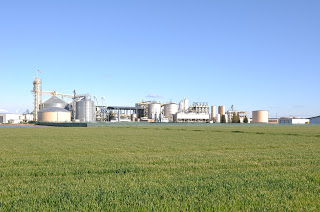 Riverbank will be Aemetis second U.S. production site. The company already has an ethanol plant at Keyes, California with 60 million gallons annual production capacity.  The plant turns out ethanol and 400,000 tons of wet distiller grains.  The latter is sold to dairy farmers in California's Central Valley for animal feed.  Ethanol has come under fire in recent years for an overall poor carbon footprint.  The Keyes plant is powered by a combined heat and power steam turbine that helps reduce overall energy usage.
Aemetis' two operating plants generated $171.6 million in total revenue in the twelve-months ending September 2018.  Investments in new productions led to a loss of $2.6 million in the period.  In total operations used $5.7 million in cash to support operations during that twelve month, leaving just $65,000 in cash on the balance sheet at the end of September 2018.  For those investors who would panic at such low cash reserves, rest assured the Company's doors are still open.  The Company closed a $30 million equity private placement late last year, receiving the first $8.3 million tranche in December 2018.  It is also noteworthy that a package of loans, grants, tax breaks and other benefits will cover costs of the Riverbank construction and initial working capital, making it possible to begin operations there without any additional common stock issuance.
Trading just under one dollar per share, Aemetis stock appears undervalued against its recent accomplishments.  Low trading volume is an obstacle to fair valuation and will require patience for those investors with long positions.   For those who have enough tolerance for execution risk at this young company there is also the consolation in a low beta volatility measure of -0.02.
Neither the author of the Small Cap Strategist web log, Crystal Equity Research nor its affiliates have a beneficial interest in the companies mentioned herein.
This article was first published on the Small Cap Strategist weblog on 3/2/19 as "Time to Look Seriously at Aemetis."