There is a clutch of self-driving cars and cars with autonomous driving features on the market today.  Drivers just cannot seem to get enough of them.  Apparently, the idea of zooming down the highway with little to no responsibility holds considerable appeal.  Then again, maybe it is the novelty of the idea that will eventually give way to the next fad.
In August 2018, Cox Automotive revealed the results of a survey that found fewer Americans are embracing self-driving technology than previously thought.  A surprising 49% of respondents said they would NEVER own a fully-autonomous car.  This is up from 30% naysayers two years ago. Views on the safety potential in self-driving cars have shifted as well.  The Cox survey found that 45% of the respondents in the recent survey believe the roads will be safer with self-driving cars.  The confidence level was 63% two years ago.
Why have automotive manufacturers put so much time, effort and capital into a technology that is losing favor with consumers at such a fast pace? According to the Brookings Institute by the end of third quarter 2017, over $80 billion had been invested in technology to deliver cars with various levels of driving autonomy.  CB Insights reports another $4.2 billion was invested in the first nine months of 2018.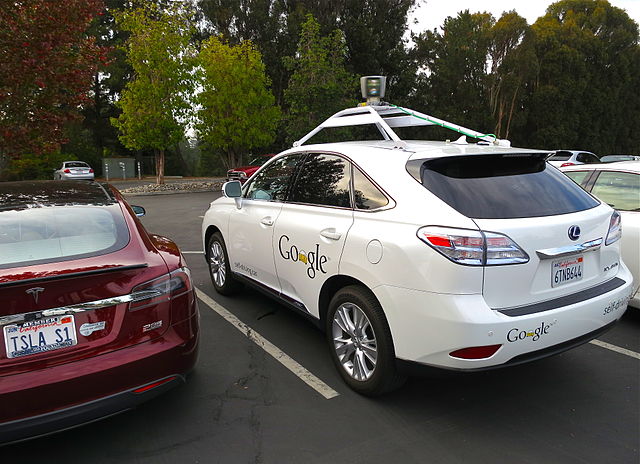 Automotive manufacturers are certainly not responding to a clamor for autonomous driving from consumers.  Interest in self-driving cars really came first from the U.S. military where automatic vehicle deployment could help keep soldiers safer.  Over half of casualties in combat zones involve military personnel making critical deliveries of fuel, food and supplies.  Car makers grabbed onto the idea because production of self-driving cars could help them overcome the short comings of highly cyclical sales pattern associated with its present production lines.
Unlike the cars we know today that are the equipment of an individual driver, autonomous driving cars could be operated collectively.  Certainly individuals could still own or lease a car, but likely the technology could give rise to various service models for transportation and delivery. Consequently, the buying decision could shed its cyclic nature, giving automotive manufacturers hope for consistent revenue throughout the year.
Automotive manufacturers are certainly willing to dictate to consumers what they want, not because the product is a good for consumers but because the product has great advantage for the producer  –  consistent quarterly earnings that drive stock prices!  All of a sudden the $80 billion investment seems like a bargain.
History has recorded ambitious manufacturers as winners and we expect a repeat.  Autonomous driving cars could be a compelling investment opportunity.  The early entrants to the competition have been the most popular so far:  Tesla (TSLA:  Nasdaq), Alphabet (GOOG:  Nasdaq), Audi AG (NSU:  DE), and Toyota (TM:  NYSE) to name just four.
In the next post we explore a few less obvious options.
Debra Fiakas is the Managing Director of Crystal Equity Research, an alternative research resource on small capitalization companies in selected industries. Neither the author of the Small Cap Strategist web log, Crystal Equity Research nor its affiliates have a beneficial interest in the companies mentioned herein.
This article was first published on the Small Cap Strategist weblog on 12/18/18 as "Manufacturers Going All Out for Self-driving Car Tech."