Electric grid stocks are publicly traded companies whose business involves electric infrastructure, including transmission, distribution, pricing, conversion, and regulation.  Includes the list of smart grid stocks.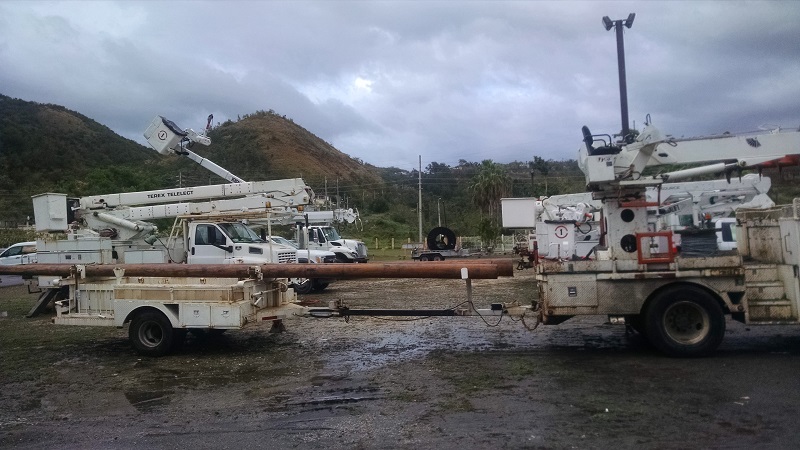 This list was last updated on 10/23/2019
ABB Ltd (ABB)
Advanced Energy Industries (AEIS)
AMSC (AMSC)
Avangrid, Inc. (AGR)
AZZ Incorporated (AZZ)
China Ruifeng Renewable Energy Holdings Ltd (0527.HK)
Digi International (DGII)
Echelon Corporation (ELON)
EMCORE Group, Inc (EME)
ESCO Technologies, Inc. (ESE)
Fortis, Inc. (FTS, FTS.TO)
General Electric (GE)
Hammond Power Solutions Inc. (HPS-A.TO, HMDPF)
Hubbell, Inc. (HUB-B, HUB-A)
Itron (ITRI)
Landis+Gyr Group AG (LAND.SW)
MasTec Inc. (MTZ)
MYR Group Inc. (MYRG)
National Grid PLC (NGG)
Prysmian S.P.A (PRI.MI, PRYMF)
Quanta Services Inc (PWR)
Red Electrica (RE21.SG, RDEIY)
Schneider Electric (SU.PA, SBGSF, SBGSY)
Siemens AG (SIE.DE, SIEGY)
SMA Solar Technology (S92.DE)
SolarEdge (SEDG)
Stella Jones (STLJF)
Superconducting Technologies, Inc. (SCON)
TE Connectivity, Ltd (TEL)
Valmont Industries (VMI)
WESCO International (WCC)
If you know of any electric grid stock that is not listed here and should be, please let us know by leaving a comment. Also for stocks in the list that you think should be removed.